Dry any nail gel for perfect finish
Whether you are a self-taught beginner or a pro-nail artist, our Nail Polish Lamp will be a valuable addition to your nail care collection. Great for drying any type of gel, this lamp will make sure your nails are dry and ready for anything you have planned. Having flawless nails is no longer a problem with this amazing device.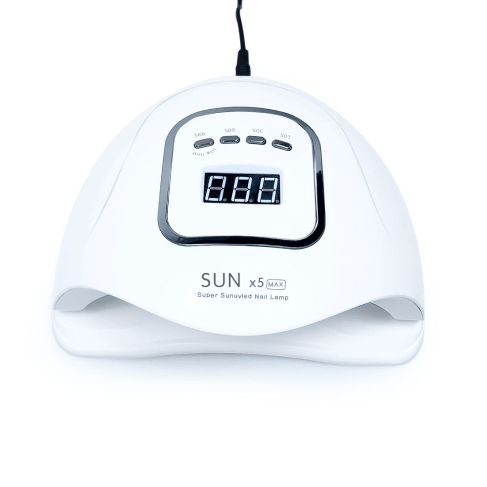 Nail polish lamp details
100% safe
Optimized for safe use. No risk of electric shock or burning if used properly. Do not bring your nails too close to the lamp.
Energy-efficient
Our UV LED lamp will last you for a long time. Eco-friendly and non-toxic choice, this lamp is a must-have!
Safety guidelines
Keep away from the water. Check the electricity source complies with all the requirements. Apply hand cream after use to nourish your skin and nails.
Convenient
Turn on for 10, 30 or 60 seconds or enjoy the special 99s low heat option. The time necessary depends on the type of gel, nail size and thickness of gel application.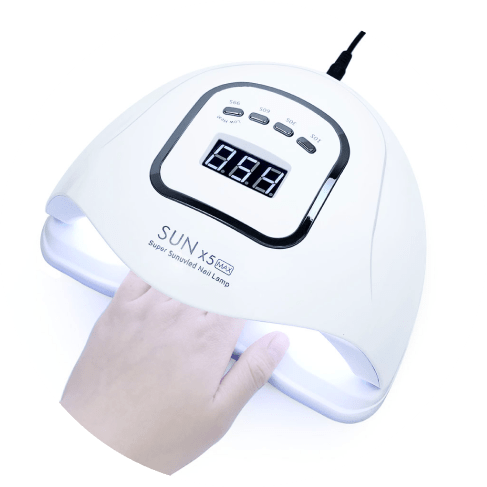 A great gift
Any girl who is into nail art would LOVE to have a piece like this in her house! Gifting such a thoughtful present to your lady-friend shows that you know how much effort it takes to look after her nails. Make your friend's life easier now, by giving this nail polish lamp.